Our Mold Remediation Team Is Why Monterey Park Trusts SERVPRO
2/5/2023 (Permalink)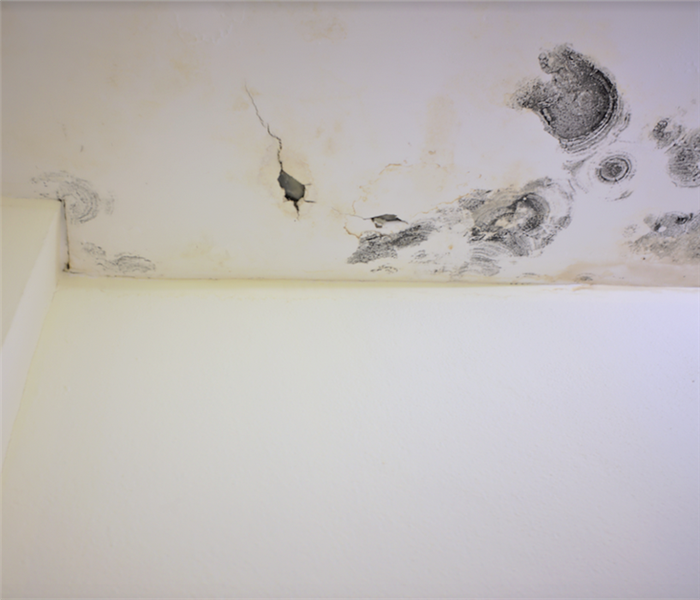 When mold damage affects your home, time is of the essence. Contact SERVPRO 24/7 for effective services.
Our Expertise in Mold Remediation Is Extensive
Several different but interrelated steps are required for thorough and proper mold remediation to occur in your Monterey Park residence. Knowing how these steps work and the reasons behind them make SERVPRO the right choice when you discover your home contains excessive mold.
Our skilled technicians perform professional mold remediation work in Monterey Park for homeowners and businesses. You can rely on us to handle the remediation, restoration, and prevention of mold infestation, all aimed toward protecting your property.
Our General Contractor License #1074642 means we can rebuild any damaged components of your property after we finish remediation. Because this stage follows mold-related projects and water and fire, our employees are well-versed in this area.
The various training sources used to educate and develop our technicians' skills for remediating mold and mildew include:
IICRC courses that earn recognized certificates,
Initial training sessions, and
Self-paced e-learning modules.
Outside trainers and other educators provide the classes and other coursework required to succeed when sitting for the IICRC examinations that earn our technicians different certificates. These courses also help our employees provide a uniform standard to our customers.
The preliminary training lasts for 15 days when a new franchise is started. This intensive instruction teaches the new owners about the restoration, remediation, mitigation, and rebuilding processes, how to use standard equipment, the necessary paperwork that comes with all projects, and the multitude of other facets surrounding the work done by SERVPRO.
Working at your own pace helps many people engage in ongoing learning, and SERVPRO understands this and uses it to keep our staff members aware of standard procedures and new developments. Once a technician completes a module, a knowledge test is taken, providing immediate feedback to allow for review and reflection.
Staying on top of what matters most to our customers makes SERVPRO of Monterey Park a responsive, professional company that you can rely on to handle all your restoration needs. Call us at (626) 656-6577, 24/7, 365 days a year.